Why do you want to be a general contractor?
There's no single right or wrong answer, it will be different for everyone.
Maybe you just want to put food on the table? Or maybe you want to one day own a multi-million dollar general contractor business.
ALPS Mountaineering Meramac 2, 3 or 4-Person Tent
Price as low as $67.99 TODAY ONLY!
Buy Now
Or maybe something in between. Food on the table, bills paid, a Lexus in the drive, and plenty of money each year for Christmas and family vacations?
All of these are possible. And no matter what your reason, before you can really be successful you first need to understand the basics.
---
Do you have trade skills, or business skills?
Building a house requires trade skills, but building a business requires business skills.
20-Volt MAX Lithium-Ion Cordless Combo Kit (7-Tool) with ToughSystem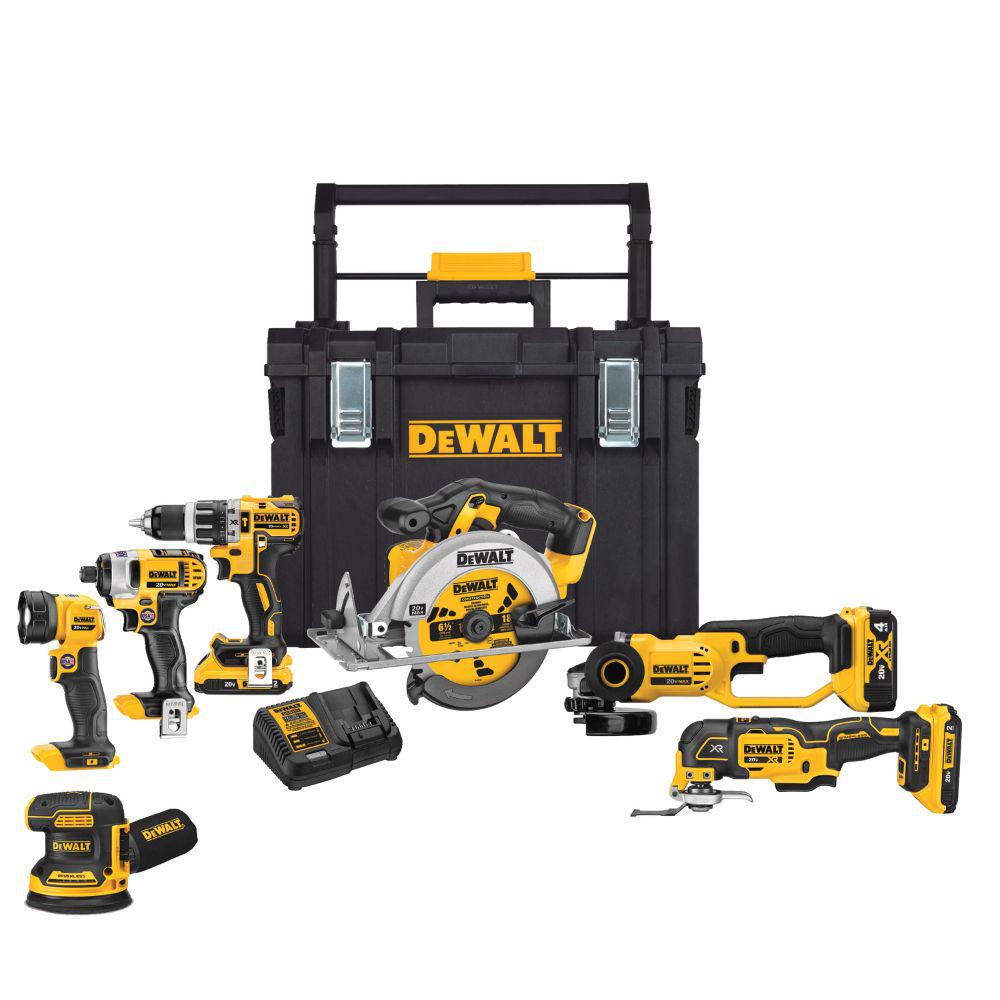 58% Off (Save $701.00) Today Only @ Home Depot!
Buy Now
The two skillsets are different.
And whether you work alone or with others, both skillsets are essential to the success of your general contractor business.
---
Let's talk business basics
The aim of business is obvious: create a profit.
Being profitable comes back to pricing. We must charge a price which is high enough to cover costs, overhead, and our profit margin.
Pricing is particularly tricky for general contractor businesses because it's difficult to calculate costs and overhead, and also difficult to compete with other contractors who are sure to offer lower prices.
And yes, there will always be contractors who offer lower prices than you. Some general contractors will work for half nothing... but it's because they don't understand pricing, margins, and profit. They might get a few customers, but by not charging high enough prices their business model is fundamentally flawed.
They will most likely fail.
Those of us who do understand pricing and profit might lose a few jobs now and then, but overall the business model is more solid and you stand a better shot at success.
The lesson here is this: you must learn about pricing and profits, so that you can offer appropriate estimates to potential clients, and keep yourself in business.
---
A pricing breakdown
Here is a simple pricing formula that breaks this down nicely:
Price = labor costs + material costs + overhead + profit
This is why the price for almost every job is different. Every job is unique and has different associated costs.
Overhead and profit are the easiest of these 4 to figure out. Overhead is insurance, advertising, rent, utilities, phone, etc - the fixed costs associated with doing business.
And profit, of course, is what this is all about and what you have left over after the job.
Labor and material costs, now these are the difficult ones to accurately estimate since they are so different for each job.
You should spend a significant amount of time on your pricing and estimates. Deeply and thoroughly research and labor and material costs for every single job.
If you don't, you risk under-pricing. That ends with unhappy clients, no income for you (because if you price too low, your profit is the first thing to disappear), and a tarnished reputation. Not a good way to do business.
These principles apply to every job from a simple painting project to a large scale building project. Large or small, simple or complex, you need to understand your costs and margins to run a successful business.
No guesswork. Base everything on research and hard figures. This is the only way you can price appropriately, and therefore the only way you can be consistently profitable.
And therefore, the only way you can get that food on your table or that Lexus in your driveway.
---
This is how you become a successful contractor
If you found this article useful, then it's your lucky day...
My friend Dan Perry has created a course that'll help you make more money, find more customers, and charge higher prices.
It's essential reading for any new general contractor, and it's the only reason my business is still operating today.. Dan saved my business from the edge of collapse.
He teaches the fundamentals of a residential contractor business. The principles that every contractor needs to know if they hope to be successful.
---
How to make more money, find more customers, and charge higher prices
I was broke, depressed, and barely putting food on the table for my family.
It all changed when I met Dan Perry. He's the reason I'm still in business today.
Dan taught me how to make my contractor business THRIVE. And he can help you too.
Dan is a genius who has a course called "The $100k Handyman". Don't let the title put you off, it is as useful for general contractors as it is for a handyman.
The $100k Handyman has taught hundreds of contractors:
-How to increase profit and margins.
-How to quote jobs and talk money with customers.
-How to charge more than your competitors and still get the business.
I'm not sure for how long "The $100k Handyman" will be available - he doesn't want too many competitors to get their hands on this information.
Click here to get your copy of The $100k Handyman, before it's too late.
Most people never figure this stuff out on their own. They try and struggle for years, and then their business fails.
Dan and The $100k Handyman can save you a lot of hardship...
Click here to get your copy now!
To your success,
Jason