A lot of research goes into choosing a career path, especially if you're deciding between a trade school or a four-year degree. Being a woman in the construction field can make matters even harder. Working in a male-dominated field, it can be difficult to find opportunities for growth and networking. The following guide offers women in construction a one-stop-shop for education, networking, and contractor licensing.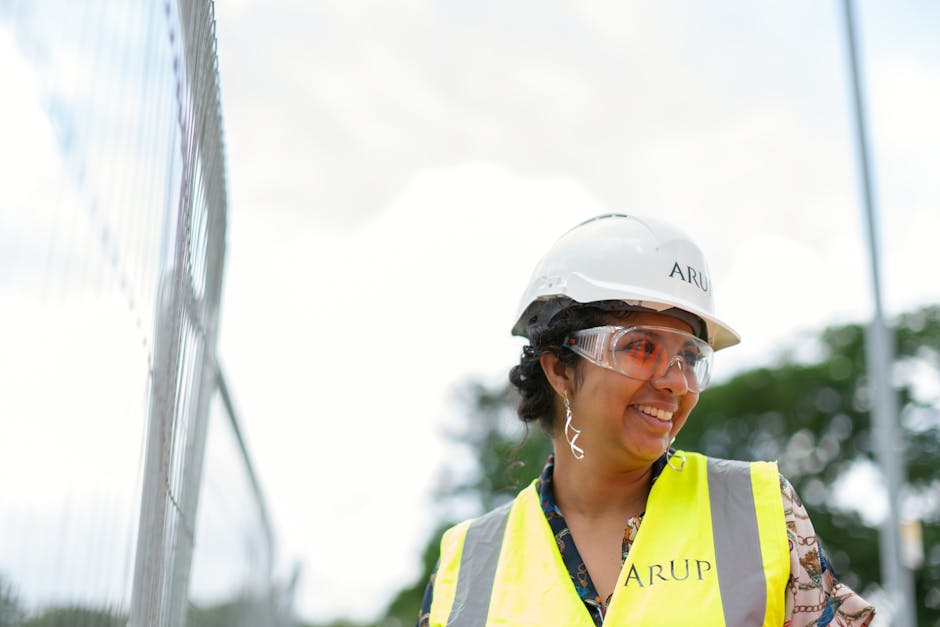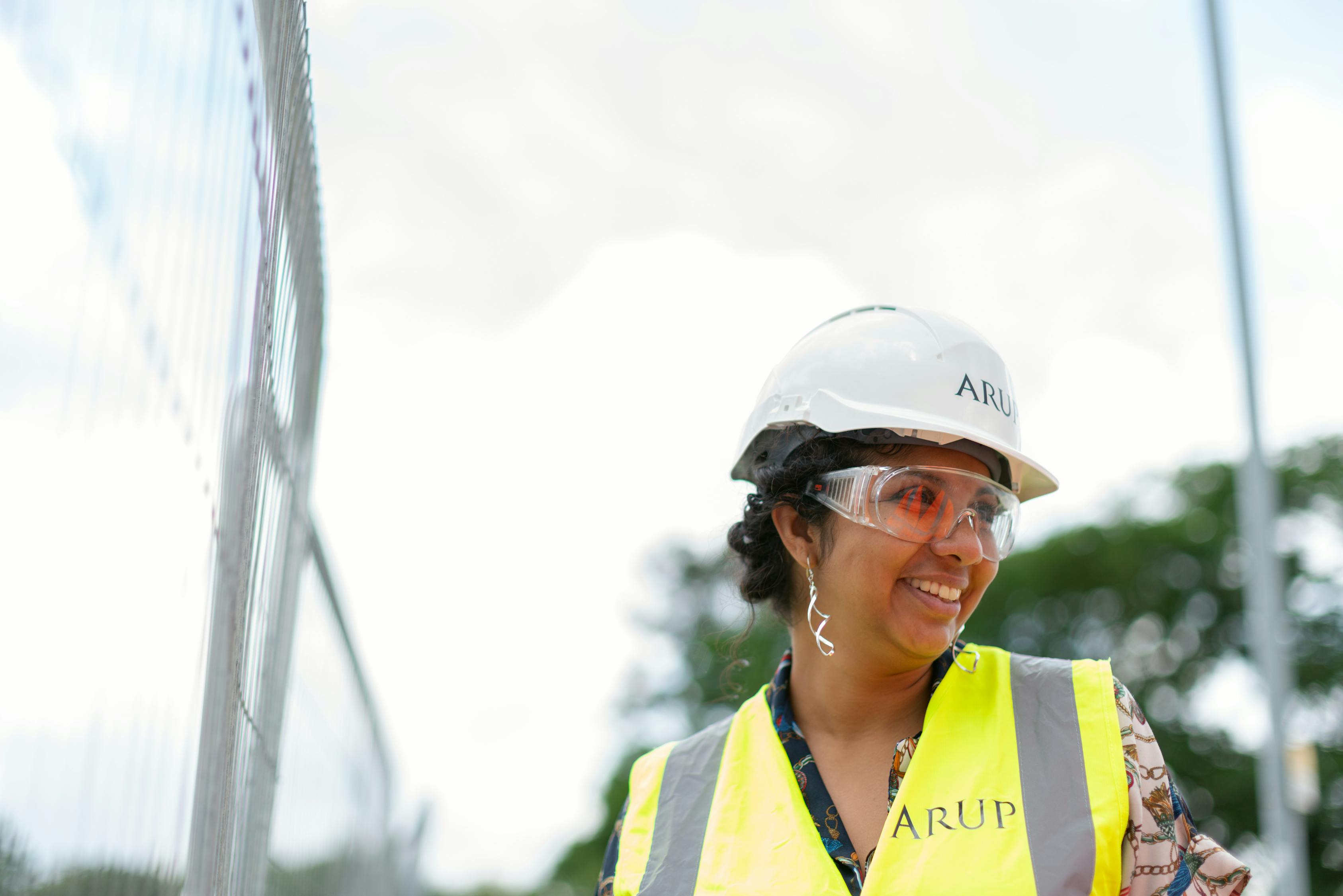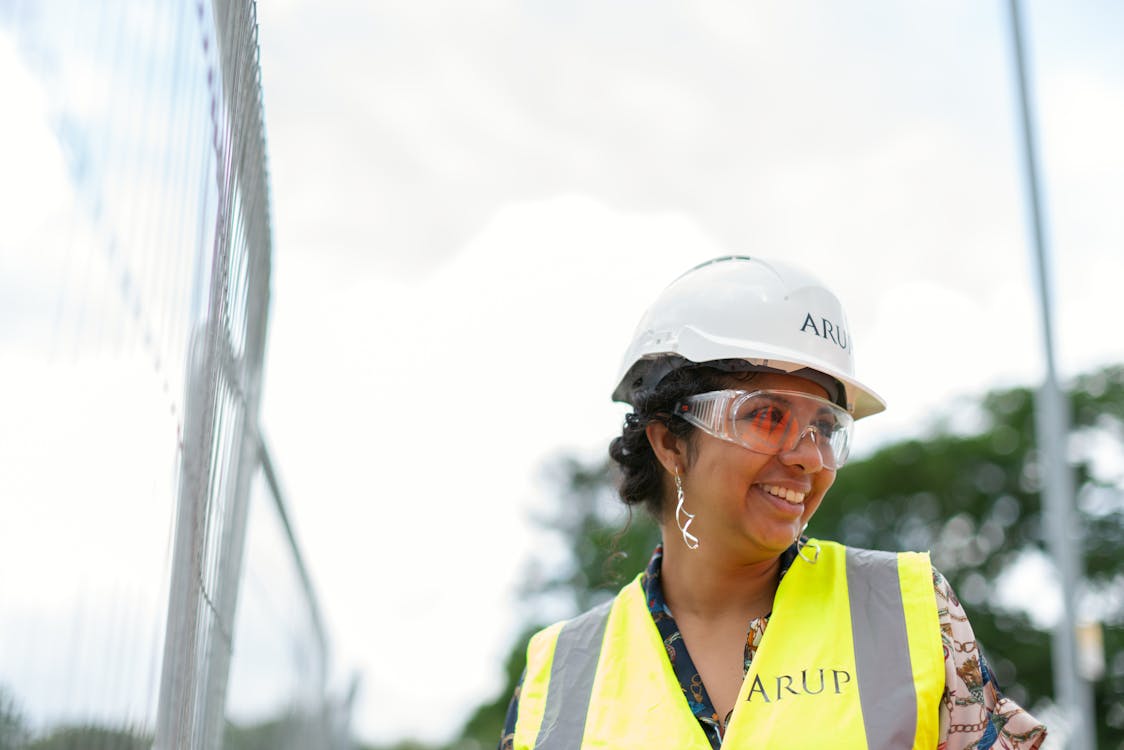 What Are the Skilled Trades?
The skilled trades refer to a group of career paths that require a special skill, knowledge, or ability. These career paths require specialized training in the form of work experience, on-the-job training, or apprenticeships. Many require vocational school. Only some require a bachelor's degree. Skilled trades are typically thought of as an alternative to jobs that require a four-year college degree because of this.
There are four main categories to the skilled trades:
Construction trades;
Industrial trades;
Automotive trades;
Service trades.
The construction trades are what will be explored in this article.
Skilled Trade Labor Shortage
Across the U.S. jobs are going unfilled. The Bureau of Labor Statistics (BLS) reports that as of November 2020, the number of job openings sits at 6.4 million, while the number of people applying is only 5.9 million. This trend is especially noticeable in the skilled trades.
Electricians demonstrate one example of the shortage as it is specific to the trades. According to the National Electrical Contractors Association, "7,000 electricians join the field each year, but 10,000 retire."
Get A FREE Insurance Quote
No Commitment To Buy
The BLS projects that there will be 7.5 million jobs in the construction industry by 2026, reaching its highest peak since 2006. The need for construction workers has to do with a world that is rapidly urbanizing coupled with a lack of accommodating infrastructure.
Representation of Women Contractors
The construction industry is heavily male-dominated. According to the U.S. Department of Labor, women make up only 9% of the construction industry. The industry's overwhelming lack of women has led to discrimination and, at times, exclusion. Women working in corrections, for instance, believed that they were passed over for promotions and other job opportunities for the following reasons: a perceived notion that men could better perform the job and an environment filled with sexual harassment.
Gender Pay Gap
In 2017, the U.S. Census Bureau reported that the "female-to-male earnings ratio was 0.805, not statistically different from the 2016 ratio." In other words, women make only 80% of what men make. Moreover, the same report found that "real median earnings of all male workers increased 3.0 percent from 2016 to $44,408, while real median earnings for their female counterparts ($31,610) saw no statistically significant change between 2016 and 2017."
While that pay gap still exists in the construction fields, it is lower. Research from the National Association of Women in Construction found that women earn on average 99.1% of what their male counterparts make in the industry.
Construction Jobs and Career Paths for Women in the Skilled Trades
There are various career paths women can take within the construction industry. While the typical titles that may come to mind are "electrician" and "plumber," others such as painters and truck drivers are also included in this category of skilled trades.
Below are examples of construction jobs and their salaries:
Apprenticeship or Trade School: Getting Started in the Construction Field
Starting a career in the construction field typically begins with either an apprenticeship or with school. Each of these options is geared towards teaching students a set of skills applicable to their trade. However, different options are more ideal for different students. Continue reading below to see which may be best for you.
Technical school pros and cons:
More education: In technical school, you'll learn more than just the set of skills necessary for the job. You'll learn the science behind the trade as well as take a few general education requirements. Technical school offers a more well-rounded start to a profession.
Career service specialists: Going to technical school also means receiving all the benefits associated with the institution you choose. Career service specialists are attached to any program and they can help with job finding, resume building, networking, and other relevant matters.
Specialized programs: Certain technical schools hold partnerships with big companies, allowing their students opportunities they may not find without the school.
Flexible schedules: Technical school allows you to choose your schedule; there are both full- and part-time options. If you need to make money or have children, this flexibility may be what you need.
Larger financial commitment: The downside associated with choosing a technical school is tuition. Unless you receive a full scholarship, you will be paying for your time spent learning the trade.
Apprenticeship pros and cons:
Hands-on learning: Apprenticeships give you hands-on learning right off the bat. This real-world application is ideal for experiential learners.
Get paid to learn: Perhaps the biggest pro associated with apprenticeships is that you get paid to learn. Unlike technical school, your time spent learning and working pay off immediately — in the form of a paycheck.
Riskier: A con associated with apprenticeships is that your experience relies heavily on one person or a small group of people. Someone good at their trade may not be a good teacher. Apprenticeships are therefore a riskier endeavor.
Competition: Another con is competition, as spots are limited. An aspiring tradesperson will have to put in a lot of work to sell themselves as a potential mentee.
Resources for Apprenticeships
Apprenticeship requirements differ across the states. Pursuing an electrical license in Alabama, for instance, requires four to five years of hands-on experience as an apprentice, in addition to 576 hours of classroom instruction. In Florida, on the other hand, aspiring electricians have the choice to attend a trade school or partake in an apprenticeship. Trade school is typically the more popular route, as some counties require a certain amount of classroom instruction to become licensed.
Below are resources on apprenticeships:
Resources for Education
Vocational and technical schools, also referred to as vo-techs, teach the theory behind the trade, in addition to the skills required for the actual work. People who enjoy more structure, want a well-rounded education, or are looking for a part-time opportunity may prefer school over an apprenticeship.
Below are a few resources on education:
Most educational resources are state-specific. To find information pertinent to your locale, simply google trade schools in your state.
Resources for Scholarships
Scholarships offer many benefits to students. Not only do they provide financial support, but they also give recognition, distinguish your achievements, and allow your resume to stand apart from others. Most notably, scholarships reduce the amount of financial aid needed to be taken out.
Scholarship resources for women in the trades include:
Skilled Trade Certification and Contractor Licensing
After graduating from a trade school or completing an apprenticeship, tradespersons generally become certified (requirements differ across the states and trades). Tradespersons, or their companies, typically also must purchase bond insurance. This includes liability insurance and workers' compensation. A contractor bond protects workers and their projects in case of unintentional damage to property or abrupt cancellation of a project.
It's always important to keep in mind where your state regulates licenses. The licensing process differs between states, as well as between trades. Kansas electrical licenses, for instance, are regulated at the county and city level, while Massachusetts' are regulated at the state level. Missouri, on the other hand, allows licenses to be regulated at the state, county, or city level.
General contractors in Texas are not required to obtain a license. California requires a license for bidding on projects of $500 or more, while Maryland may or may not require a license depending on the project. Aspiring tradespersons as such must be sure to look up the license requirements specific to their locale.
Resources for Female-Owned Firms and Companies
Below are resources for female-owned firms and companies:
WCOE: WCOE, short for Women Construction Owners and Executives, is an organization dedicated solely to supporting women-owned construction companies.
Women-owned businesses guide: The U.S. Small Business Administration features a guide for supporting women-owned businesses. The guide helps owners find funding, receive counseling, understand federal contracts, and access credit and capital.
NAWBO: The National Association of Women Business Owners (NAWBO) supports the interests of women entrepreneurs in all industries.
Resources for Professional Associations and Conferences
Below are resources for professional associations and conferences for women in construction:
NAWIC: The National Association of Women in Construction (NAWIC) originated in Fort Worth, Texas, and expanded to include a national focus. NAWIC has 115 chapters that offer its members educational, networking, and professional development resources.
NABWIC: The National Association of Black Women in Construction (NABWIC) seeks to train the next generation of Black women and minorities in the industry in regards to education, social, and professional connections.
PWC: Professional Women in Construction (PWC) is a society that supports, advances, and connects women in the construction fields.
The Coalition of Labor Union Women: The Coalition of Labor Union Women (CLUW) is a national organization for union women. It is the only coalition of its kind.
The Minority and Female Skilled Trades Worker of America: The Minority and Female Skilled Trades Worker of America are, as its name suggests, catered for women and minorities in the skilled trades. The organization offers services such as resume building, conferences, job fairs attendance, and job site visits.
Groundbreaking Women in Construction: Groundbreaking Women in Construction (GWIB) is a conference designed for women in construction.
Women in Construction Conference: As the name suggests, this is a conference for women in construction.
NAHB Professional Women in Building Council: The National Association of Home Builders features the Professional Women in Building Council. The council offers resources to any women involved in the industry.
Blogs and Articles for Women in Construction
Below are blogs, articles, and other similar resources for women in construction:
Resources for Girls and Young Women in the Construction Field
Below are resources for girls and young women looking to get into the construction field:
Girls Build: Girls Build introduces girls 8-14 to the basics of trades such as carpentry, electrical, plumbing, roofing, and painting.
SkillsUSA: SkillsUSA seeks to empower its members to become skilled workers in America. The organization provides personal, workplace, and technical skills to its members.
Tradeswomen Inc: Tradeswomen Inc. offers resources for women in the construction field looking for job opportunities, as well as for employers looking to hire.
Women in Trucking: The Women in Trucking Association is a nonprofit organization that supports women in the trucking industry, promotes their work and accomplishments, and provides them with resources.
---
Image Source: https://snappygoat.com/