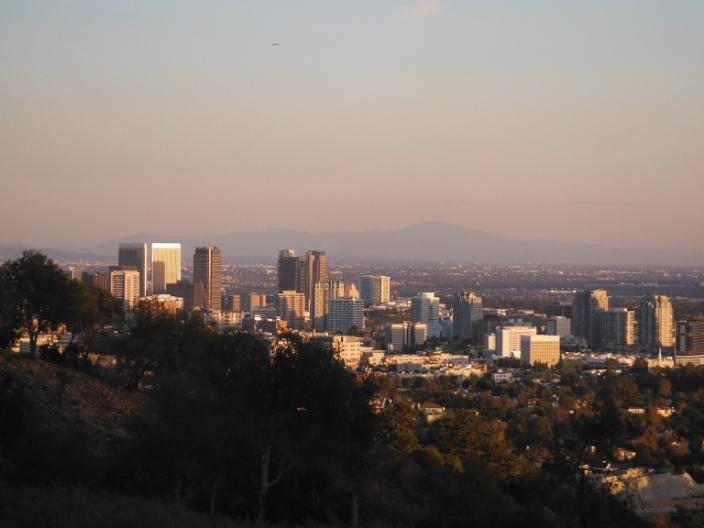 If you consider yourself a handyman, you may wish to take on odd jobs to make a bit of extra cash. If you have an expansive skillset, you may wish to make handiwork your full-time career. In either case, it is important that you brush up on state laws regarding doing work for hire. This guide will answer any questions you have regarding what type of California handyman license you will need if any, whether you must carry insurance, and what type of training you must have.
Aside from conducting work in your own home or on a rental property that you own, California requires you to possess a general contractor's license for any work that has a value of more than $500. You can legally bid for and oversee work as a handyman for projects worth $500 or less.
Use this guide to learn how to get a handyman license in California.
Disclaimer: This article is not legal advice. You should consult your local regulations and a qualified attorney for legal advice.
Do You Need a License to be a Handyman in California?
No, you do not need a license to be a handyman in California. So long as you limit the size and scope of the projects you take on to less than $500, you can operate legally as a handyman professional. This cost includes both labor and materials. Examples of tasks you may perform as an unlicensed handyman are as follows:
Fence repair

Drywall patching

Ceiling fan installation

Appliance repair and installation

Small plumbing jobs

Yardwork
Once the value of a job exceeds $500, you will need to obtain a California Contractors License or a B-2 Residential Remodeling License.
There are a few important caveats worth noting. The first is that the value of a project refers to the value of the whole project and not just the portion of work you plan to perform. If a homeowner hires you to install a bathroom vanity — and if said installation is part of a larger bathroom remodel — you will likely need a contractor's license.
The law also prohibits you from splitting a larger project into several smaller stages in order to stay under the $500 threshold. If you break this law and a legal dispute arises between you and the homeowner, you will have no legal rights in court or claims to payment.
Is There a Specific Handyman License in California?
No, California does not have a license specifically for handyman work. However, because the threshold for work is so low, persons who offer repair or remodeling services of any kind should consider applying for a California Contractors' License and meeting the insurance and bonding requirements.
California Handyman License Requirements
Because California does not recognize handyman licensure, there are no handyman license requirements in California. However, if you plan to do work with a value of more than $500, it may be worth your while to apply for your California Contractors License. To obtain a contractor's license, you will need to meet several requirements.
Are you looking for more information on California handyman license requirements? Check out these helpful resources:
Insurance Requirements
You do not need insurance to perform work as a handyman in California. However, if you plan to perform work on anyone's home or property other than your own, it may be in your best interests to obtain commercial liability insurance anyway. Proper insurance can protect you in the event that any aspect of your project goes wrong.
Use the tool below to request a free commercial insurance quote from our partners.
Get A FREE Insurance Quote
No Commitment To Buy
California Handyman Licensing and Registration Fees
Because California does not require you to obtain a handyman license to bid for and engage in work of less than $500, you do not have to pay any licensing or registration fees. However, if you plan to pursue a contractor's license in California, you must pay an initial $200 license fee, or $350 if you apply as a co-owner. You will also have to pay an exam and application fee, which is $330.
Handyman Training and Certification Programs
Handymen do not need to undergo any specialized training to perform paid-for work in California. They also do not need to obtain certification. However, California does offer certification in several specialized areas, each of which can help you advance your career and build a lucrative business for yourself. Types of certification you may wish to pursue are as follows:
EPA RRP Lead Safety certification

Blueprint reading

Mold remediation

Lead abatement certification
Specific certifications or memberships, such as obtaining a home inspector certificate or joining The Association of Certified Handyman Professionals, can lend credibility to your business. It is also essential to understand fundamental business principles, which you can gain through an online training program.
Sponsored Search
Handyman License California FAQ
1. What Happens If I Do Not Have the Right License?
Failure to obtain proper handyman licensure in California can result in hefty fines and possible criminal prosecution. Simply advertising yourself as a contractor when, in fact, you are not, can result in fines of between $100 and $5,000. You also forfeit your legal rights if a dispute arises between you and the customer.
2. Should I Get a Contractors License?
Unless you truly do pick up odd, small jobs in the evenings or on the weekend, it would make the most sense for you to obtain a contractor's license. California recently introduced the Residential Remodeling Contractor license, which comes with far more lenient requirements than a general contractors license. If you want to do work with values greater than $500 but do not want to undergo a journeyman program, the residential remodeling license may be right for you.
3. Who Can I Contact If I Have Questions?
If you have additional questions regarding California handyman and contractor licensure requirements, contact the California Contractors State Licensure Board at (800) 321-CSLB (2752). The line is open 24/7.
If you live outside of California, call (916) 255-3900. You can also contact the board via other means, including by mail:
P.O. Box 26000
Sacramento, CA 95826
For specific locations throughout the state, visit the CSLB contact page.
Now that you are familiar with California handyman license requirements, you can take the necessary steps to build your career as a handyman. With the right licensure, you can put your skills to use beautifying homes, improving the integrity of local neighborhoods, and advancing your career goals.
For More License and Career Guides
To find out how to become a Handyman in another state, start here.
For information on other trades in California, click on a link below to learn more about the licensing requirements: