In Arizona, those interested in becoming a plumber are required to gain a license from the Arizona Registrar of Contractors (ROC). Similar to the state's general contractor requirements, the process to gain licensure in Arizona also requires plumbers to register themselves as a business due to their contractor status. There are also two possible plumbing licenses one may obtain in Arizona: either a commercial plumbing license (L-37), or a residential plumbing license (C-37R).
For either license type, interested persons are required to train under a licensed professional as an apprentice, or attend a licensed trade school in order to gain experience and expertise. Once the apprenticeship or trade school has been completed (typically requiring four years of experience), prospective plumbers are then required to pass a business management exam, as well as an exam related to their preferred plumbing career trajectory (in this case: commercial or residential plumbing). After passing these steps, plumbers can then apply for their state license to become a master plumber.
Licensing allows the state to monitor and provide a public database of all contractors in Arizona as they work, but is also essential in preventing fraud. Below is more information on the process of gaining a plumbing contractor license in the state of Arizona.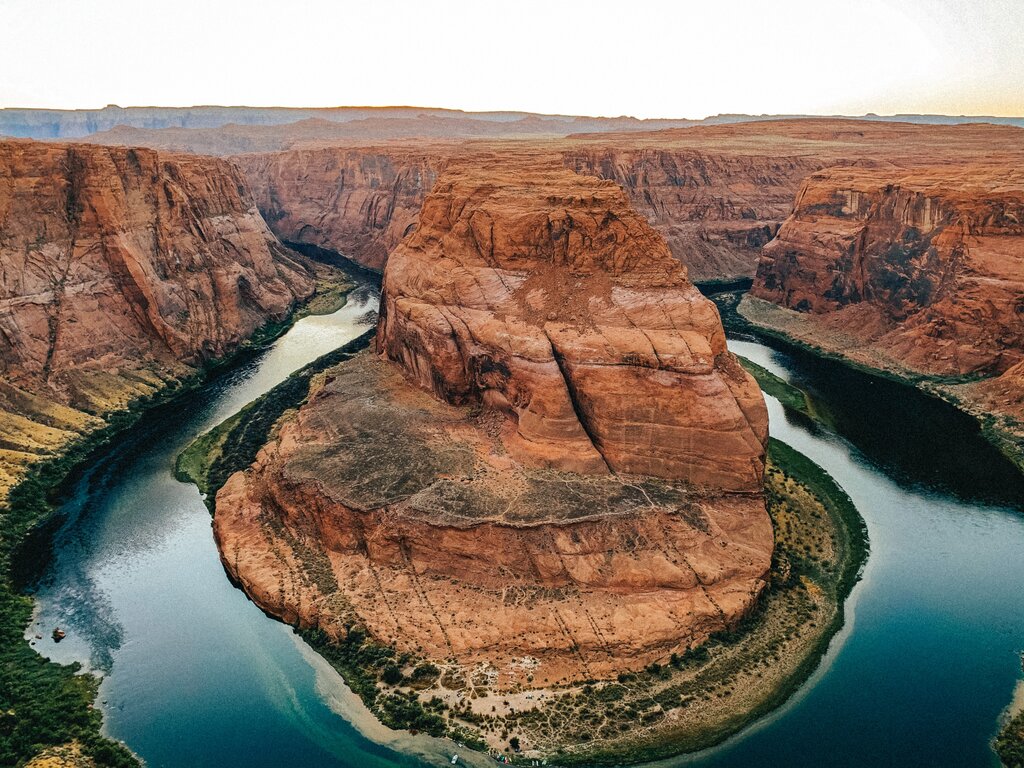 Arizona Plumbing License Reciprocity
License reciprocity is when states recognize and honor the licenses granted by another state, including recognizing test results for exams and years of experience. In this case, Arizona does not allow license reciprocity for the majority of contract licenses, unless the person seeking reciprocity is married to an active duty member of the armed forces.
This law is specific for military spouses that agree to move with their spouse to a changed station within Arizona. Military spouses that seek license reciprocity will be required to pay all applicable fees for obtaining a license in Arizona, and must have been licensed for at least a full year prior to moving to the state with no records of disciplinary action against the license holder.
However, license reciprocity may open up further in the future, as Arizona's executive leader as of 2019, Governor Ducey, has addressed the importance of increasing opportunities for those moving to Arizona by allowing universal acceptance for licensed reciprocity for certain trades, including plumbing. If ratified, in the future, this legal initiative will mean that more out-of-state plumbers will feel welcome to come and work within the state of Arizona without having to worry about passing another license exam.
Sponsored Listings
Arizona Plumbing Journeyman License Requirements
In the state of Arizona, the terms journeyman and master plumber are not used in a legal sense to designate plumbing licenses at a state level (Phoenix is an exception, see below). Instead, the state refers to a journeyman as anyone that has completed an apprenticeship program but has yet to complete the required exams needed to obtain a plumbing license.
For the majority of plumbing licenses, journeymen status can be achieved after completing four years of experience with an apprentice or trade school program.
Within Arizona, there are also specialized plumbing licenses that combine the addition of solar, which may require an additional test to be taken in order to gain licenship, as well as a few additional years of work (in most cases, two years). For more information on license requirements and the appropriate exams that must be taken, check the Arizona ROC License Classification Requirements.
Phoenix Plumbing Journeyman Requirements
Although the state of Arizona does not have a process in place to license a journeyman plumber, the city of Phoenix does offer a journeyman license. According to the City of Phoenix, prospective journeyman plumbers can take an exam to earn their journeyman license, which is valid for three years.
In order to gain a journeyman license in the city of Phoenix, applicants are required to prove the following information prior to taking the exam:
In order to take the test, applicants must pay $100, payable to the testing location. Contact one of the following testing sites in order to schedule an exam date and to inquire about acceptable methods of payment:
Arizona Sheet Metal JATC:

2534 E. Adams Street Phoenix, AZ 85034;

Phone: 602-275-6511.

Metro Phoenix PHCC:

7635 W. Hope Drive Peoria, AZ 85345;

Phone: 623-486-3324.

P.I.P.E.:

125 S. 52nd Street Tempe, AZ 85281;

Phone: 480-966-0377.

Southwest Safety Training Alliance:

125 S. 52nd Street Tempe, AZ 85281;

Phone: 480-966-037.
Applicants must gain a grade of 75 percent or higher in order to obtain their journeyman license. The license will last for three years, and renewal of the license will require the journeyman to complete another exam. For license renewals, journeymen are required to gain a 70 percent or higher grade in order to renew.
Plumbing Apprenticeship Requirements
Prior to taking the contractor licensing exams with the state of Arizona, prospective plumbers are required to dedicate four years of work — both in a classroom setting (144 hours), as well as on the job (2,000 hours) — to a plumbing apprenticeship program. To begin, they must be over the age of 18 in order to apply for these programs.
The Arizona Department of Economic Security (DES) provides guidance to both employers and job seekers interested in an apprentice program. Plumbing apprenticeships typically take place under the supervision and guidance of a journeyman or licensed plumber, and applicants are typically sponsored by an employer and can earn a paycheck as they work towards their degree.
After graduating and completing the program and necessary hours, apprentices will receive a certificate that is nationally recognized, showcasing their work. For more information about apprenticeship programs, expectations, or how to apply, contact the Arizona Apprenticeship office:
Arizona Apprenticeship Office
Arizona Department of Economic Security
P.O Box 6123
Phoenix, AZ 85005
(602) 542-6226
Arizona Plumbing Apprentice Jobs
The Arizona DES offers information on how to apply for apprenticeship programs, as well as tips and a list of recognized programs in the state. According to the DES, interested applicants should:
Search the

available apprenticeship programs

for one in your area;

Contact the school, employer, or program administrator to ask if they have any openings available;

Ask what documents may be required in order to apply for the position;

Request information materials about the program, and research the company's website or available materials for more information;

Once you've set up an interview with a program, treat it as you would any other job interview:

Prepare your resume;

Dress professionally;

Take notes and ask questions;

Bring in a list of references and/or past employers;

Bring in all required documentation.
Plumbing Trade Schools in Arizona
According to the Arizona Apprenticeship Office, the following trade programs exist in the state for applicants interested in pursuing a future in plumbing:
Maricopa County Community College District c/o Scottsdale Community College
Arizona Plumbing License Exam and License Search
In order to gain a license as a contracted plumber in the state of Arizona, applicants must complete the contractor exams relevant to their line of work, as noted by the ROC License Classification Requirements (linked above). For typical residential or commercial plumbing, those exams include a business management exam and either a residential or a commercial plumbing trade exam. Exams are available through PSI Services LLC, and are typically $56 each. The exams scores are only valid for two years.
In order to gain a license, applicants must receive a 70 percent or higher grade on both exams. They must also pay any relevant license fees, offer proof of government photo ID, and pay for a background check. Finally, they will also be required to complete any License Application Forms, as necessary for the contractor or business, and will mail or deliver these submissions to:
By mail:

Registrar of Contractors, P.O. Box 6748, Phoenix, AZ 85005-6748

By hand delivery:

1700 W. Washington Street, Suite 105, Phoenix, AZ 85007-2812
If you are interested in finding a licensed plumber in your area, or are interested in the status of a contractor license for a particular business, you can search the ROC's database for licensed contractors and see both the status of the contractor license and the contact information for the business.
For More License and Career Guides
To find out how to become a Plumbing Contractor in another state, start here.
For information on other trades in Arizona, click on a link below to learn more about the licensing requirements: