In Arizona, the state does not differentiate in a legal or licensing sense between journeyman and master licenses. Instead, there are two electrical contractor licenses in the state that are defined by the type of work the electrician does — residential or commercial. Electricians are required to possess or work for someone who possesses these licenses, which are similar to the licenses required by all contractors in the state.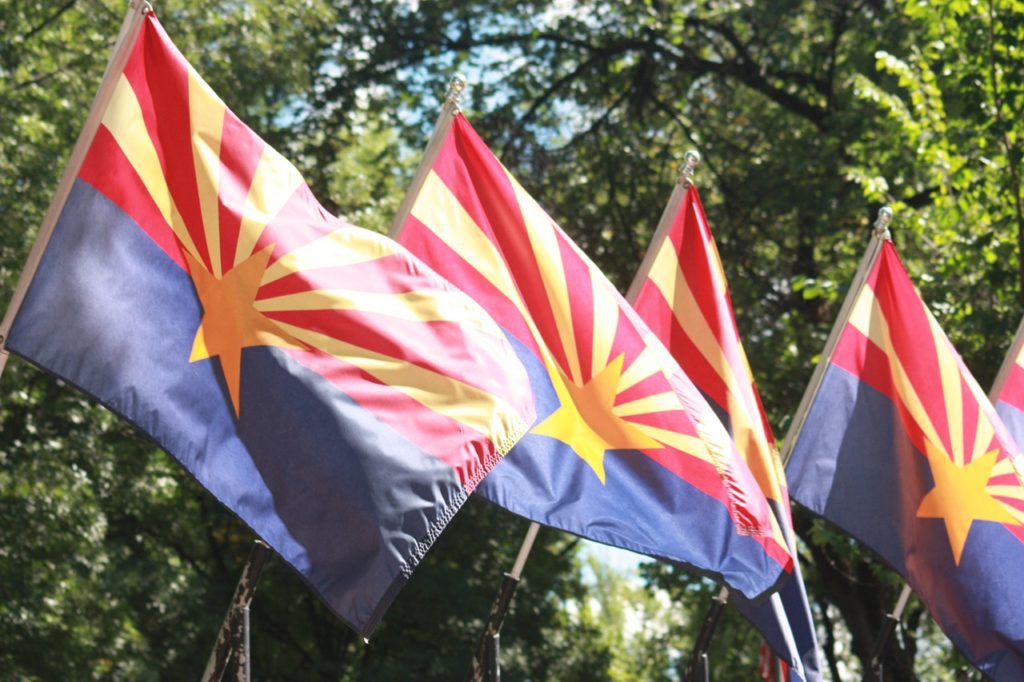 Arizona Electrical License Reciprocity
Arizona currently has no formal reciprocity agreements with other states. However, incoming applicants for a license can fill out a form to request a waiver for the trade portion of the licensing exam. They will be required to note the state and provide company information concerning where they currently possess a similar license, and provide proof that it is genuine and in good standing.
Arizona Electrical Journeyman License Requirements
The Arizona Registrar of Contractors (AoC) divides electrical contractor licensing into two general classifications. C-11 and R-11.
Commercial Electrician Licenses (C-11)
C-11 is the classification for commercial electricians and has some rather specific limitations, per the AoC website:
"This classification allows the licensee to install, alter, and repair any wiring, related electrical material and equipment used in the generating, transmitting, or utilization of electrical energy less than 600 volts, including all overhead electrical wiring on public right-of-ways for signs and street decorations, and all underground electrical distribution systems of less than 600 volts serving private properties."
"This classification also allows the licensee to install, alter, and repair all outside, overhead, and underground electrical construction and all wiring in or on any building of less than 600 volts, but does not permit work in public right-of-ways."
Residential Electrician Licenses (R-11)
R-11 licenses are loosely defined as residential electricians.
The requirements for license examinations are loosely defined; both require a minimum of four years experience at the journeyman level, however, the state does not appear to have a clear definition for what journeyman means in the context of electrical work. It would be best to approach local trade schools, trade unions, or call the state registrar of contractors directly to gain a better understanding of what experience they would consider to count as journeyman.
Electrical License Exam
The exams for each contractor classification are provided by PSI Online. The C-11 exam and R-11 exam both require a business and a trade portion. The trade exams are slightly different, but the business exam is the same, as it covers state laws and regulations.
For each exam, the cost for one portion is $66, and the cost for both is $116. These costs are the same for retaking the exam. Applicants are required to have been through apprenticeship and have at least 4 years of experience as a journeymen in order to be eligible to take the exam and become a contractor.
Arizona Electrical Insurance Requirements
The state of Arizona requires working electricians to hold electrical contractors' insurance. This insurance includes liability insurance and workers' compensation insurance requirements. Liability insurance will cover you against any losses and it will also protect you if you get sued. Workers' compensation insurance will ensure that your employees receive benefits if they're inured while on the job.
Use the tool below to request a FREE insurance quote from our partner's:
Get A FREE Insurance Quote
No Commitment To Buy
Electrician Apprenticeship Requirements
One way of ensuring that your experience as a journeyman counts is to go through the Arizona Department of Economic Security Apprenticeship Office. The office offers apprenticeship programs through partner employers. Upon completion of an accredited apprenticeship program, workers become official journeymen in the state of Arizona and can begin working toward the 4 year requirement for contractor exams. These "registered apprenticeships" are one of the best ways to get started in a career as an electrician, since you won't be required to obtain a college degree, and will earn a paycheck while you train.
Check the "job seekers" section of the office website for information about currently active apprenticeship programs that you can apply for.
Apprenticeships normally involve 2,000 hours of on the job training and 144 hours of classroom instruction.
Electrical Trade Schools in Arizona
Sponsored Listings
Professional License Search
Use the Arizona State Board of Technical Registration website to search for licenses.
For More License and Career Guides
To find out how to become an Electrical Contractor in another state, start here.
For information on other trades in Arizona, click on a link below to learn more about the licensing requirements: